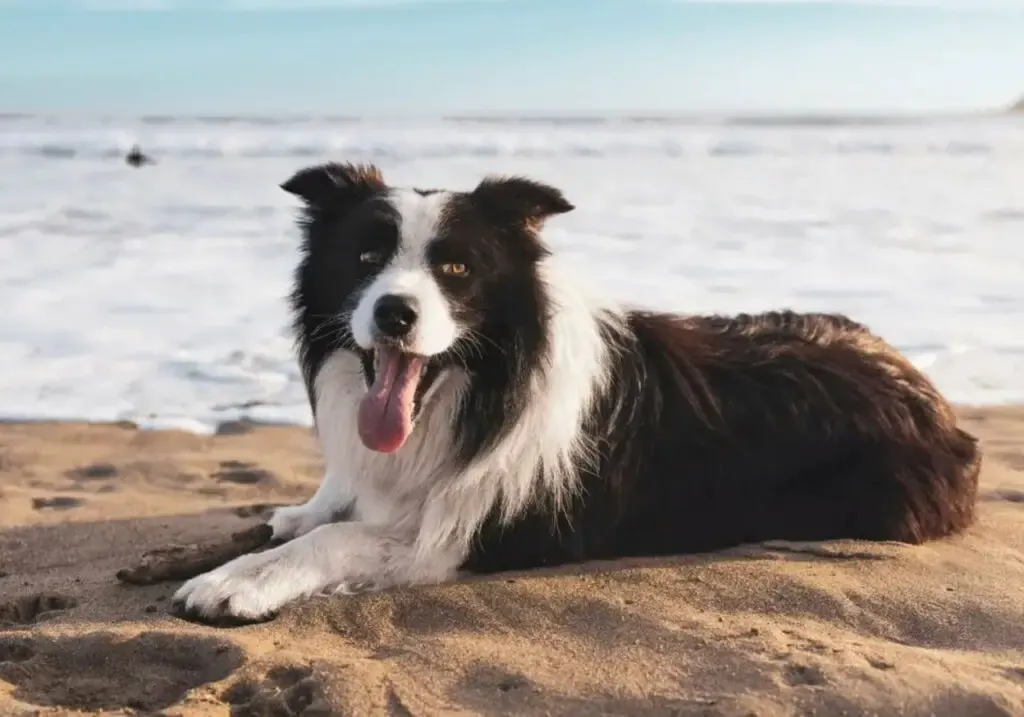 New Zealand is one of the best places to own a dog – just look at all this space and landscapes! It's ideal for long walks in nature and unleashed runs. Ultimately, as a dog lover, you will live your best life in New Zealand with your furry companion. However, if you are new to this country, you need to know dog etiquette and rules so you don't get into trouble.
As a dog owner in New Zealand, you need to:
Get your dog registered with your local council and have it micro-chipped
Consider dog rules for every natural reserve you go
Enjoy dining in outdoor areas of restaurants, but ask before bringing the pet inside
In this guide, we explain everything you need to know about owning a dog in New Zealand, from its dog-friendly culture to essential rules, regulations, costs, and resources. This will be your go-to resource for dog-friendly locations, popular dog breeds, registration procedures, pet insurance, and more.
Is New Zealand dog-friendly?
New Zealand is super friendly not only to humans but to dogs, too! Kiwis are known for their welcoming and accommodating culture that happily extends to our beloved pets. Dogs are warmly welcomed in New Zealand, yet owners still need to keep an eye on regulations. Mainly because of New Zealand's lack of predators and abundance of flightless birds, dogs aren't allowed in many natural reserves.
Dogs are common in Kiwi's households. Based on a 2022 stat, there were almost 605,834 dogs in New Zealand in 2022. In total, there were 487,579 dog owners last year. For a small country of 5 million, that makes every 10th person a dog owner.
Compared to other countries, like the US, where a whopping 66% of households have a dog, New Zealand is still behind, with 34% of homes having a dog as a family member. Yet, dogs seem less popular in Europe, so only 20% of German households have a dog.
This can be explained by the small available number of pets within NZ. You are looking at less than 1,000 dogs for sale in New Zealand at any given time. While in other countries, it can be hundreds of thousands.
Nonetheless, this does not make New Zealand less pet-friendly than other countries. New Zealand boasts a dog-friendly culture, with plenty of open spaces, parks, and walking trails where dogs can enjoy their daily exercise and socialize with other pups. Overall, dog owners are pretty happy here.
Find dog-friendly outdoors, cafes, hotels and more on Dog Friendly New Zealand.
However, as in many other places, finding a dog-friendly rental or even a short-term accommodation like a hotel or Airbnb may be difficult. Most landlords don't allow dogs on their properties; some might compromise for a cat, but they rarely will agree on a large dog.
For every available pet-friendly rental, the competition will be higher, and the quality of the property will be lower. You are looking at more older houses. Logically, brand-new properties will be less likely to be rented to someone with pets.
Where can you bring a dog in New Zealand?
If you want to take your dog to public places, you need to keep the rules in mind that dogs must be on leash at all times, in all council-controlled public areas with unrestricted access. You can check where you can bring your dog in Auckland on the council's website.
Generally, you can take a dog to most parks, walking trails, and, of course, cities and public places unless it states dogs aren't welcome. Many cafes and restaurants allow dogs, especially in outdoor sitting, but you must ask before bringing the pet inside.
If you travel in New Zealand, there are some dog-friendly hotels and Airbnbs. Yet, the number is low, around 20% of all accommodation offers. You will also pay higher prices for staying with a dog.
Although New Zealand doesn't have very well public transportation, you can take a pup with you on a bus, train or ferry. The offer is great, especially if you are in Auckland. Large dogs which don't fit into the carrier should wear a muzzle.
Hours of travelling are, however, limited; you can travel with your pet on weekdays between 9:00 am and 3:00 pm and after 6:30 pm and all day on weekends and public holidays. Read more.
Where you can't bring a dog in New Zealand
There are some places which are prohibited for dogs to enter, such as:
Fenced sports stadiums
Libraries
Museums
Most cafes
Shopping malls
School grounds
Non-council cemeteries
Urupā (Māori burial grounds)
On any public conservation land, including the foreshore, unless authorised by this Bylaw, by the Department of Conservation, or where the owner has a permit from the Department of Conservation
Keep in mind that dogs are strictly not allowed in any of the 13 national parks across New Zealand. This prohibition also extends to the country's nature reserves and wildlife sanctuaries.
As mentioned before, this is due to our unique wildlife, which can't defend itself from dogs should they attack. But also because dogs can be harmed by poison and traps used in conservation areas against other harmful species.
Costs of owning a dog in New Zealand
How much should you budget for your dog in New Zealand? A rough estimate from INZ Companion Animal Council is that owning a dog would cost roughly $1,686 per year. Whenever getting a dog, ensure that you are financially prepared. You also need to consider potential expenses like moving into a pet-friendly house, getting pet insurance and completing paperwork for a pup.
Hence, the expense of getting and owning a dog include:
Registration and microchipping costs
Lodging and food
Dog toys, leashes, bowls and other necessary items
Veterinary checks and vaccinations
Daycare whilst you work or full-time supervision while you vacation
Prohibited breeds
New Zealand doesn't welcome all the dogs. Some breeds are prohibited from being imported to the country. So, if you bring a dog from abroad, consider this information. There are certain breeds that are banned in the country due to safety concerns, so it's crucial to ensure your chosen breed is not on the prohibited list. 
The Dog Control Act 1996 forbids the importation of any dog into New Zealand that is entirely or mostly of one or more of the following breeds or categories of dogs:
Brazilian Fila
Dogo Argentino
Japanese, and 
Perro de Presa Canario
Prohibited type:
American Pit Bull Terrier
Hybrids:
Except for Bengal cats, no hybrids (offspring of dogs or cats bred with another species) are authorized for importing. Bengal cats must have evidence proving five generations of domestic heritage.
How to bring a dog to New Zealand?
If you are considering bringing your dog to New Zealand from another country, there are specific steps you need to follow. We will write a separate article on this topic. The process requires careful planning and following the guidelines set by the Ministry for Primary Industries (MPI).
It can take anything from several weeks to many months up to a year. Plus, you must consider the costs involved. You can read more about the steps you need to take to bring your dog to New Zealand here.
Where to buy a dog in New Zealand?
If you are looking to add a new member to your family, you have several options in New Zealand. Trade Me, the largest online marketplace, is where you can find plenty of dogs for sale.
You can also adopt a dog from a rescue or animal shelter. However, it's essential to consider the initial and ongoing costs associated with dog ownership to ensure you can provide your pet with the care it deserves.
The Society for the Prevention of Cruelty to Animals (SPCA) operates many animal shelters and can help you with pet adoption and dog ownership education programs. It also hires inspectors who serve in a variety of capacities, including enforcement of laws.
Almost every town in New Zealand has pet shops where you can visit and choose your favourite dog by interacting with it first.
Dog laws and rules
As a responsible dog owner, it's crucial to be aware of the laws and rules relating to dog ownership in New Zealand. These include leash regulations, picking up after your dog in public areas, and ensuring your pet is well-socialized and well-behaved in public spaces. In New Zealand, every local council has its own set of guidelines for caring for pets.
General legal responsibilities of a dog owner in New Zealand are explained in the Dog Control Act 1996.
In addition, city and district councils have their own dog control policies and bylaws.
For walks and hikes, you need always refer to the website of the landmark or Department of Conservation, which has information on almost all natural preserves of New Zealand. Because New Zealand protects its inhabitants like flightless birds, many sites prohibit dogs, especially dogs off the leash.
Besides, owning a dog in New Zealand comes with a few regulations, one of which involves the illegal breeds we mentioned above.
Registration and microchipping
An owner must register a dog when it turns three months old. After that, annual registration must be done each year before July 1. Dogs also must be microchipped at the time when they're first registered. Microchipping isn't necessary for working farm dogs.
According to the Dog Control Act 1996 (amended in October 2021), here are the legal guidelines for dog owners in New Zealand: 
Ensure that the dog is registered – this is required under this Act. Additionally, any alteration of residence or ownership of the dog should be immediately communicated to the concerned territorial authorities.
Renew the registration for your dog each year before July 1.
Microchip your dog when it's registered for the first time or if it has been classified as dangerous or menacing.
Guarantee that the dog is always under supervision.
Make certain that the dog gets sufficient attention and care, as well as adequate nutrition, water, and shelter.
Be sure that the dog gets enough exercise.
Take any necessary measures to make sure that the dog does not create a nuisance to any other individual, whether via frequent and loud barking or howling or through any alternative means.
Employ all necessary precautions to guarantee that the dog does not harm or threaten any other person's property.
Follow the provisions of this Act as well as any rules and bylaws enacted under it.
Based on where you live in New Zealand, the local or regional council may also have its Animal bylaws and policies that have rules for dog ownership, such as:
Setting registration fees and requirements
Prohibiting dogs from specified public places
Requiring dogs to be leashed in specified public places
Designating areas where dogs can be exercised off a leash but must be under voice or hand control
Limiting the number of dogs that may be kept on any land or premises.
Registering a dog in New Zealand
Registering your dog is a legal requirement in New Zealand. It helps authorities track the dog population and enforce responsible ownership practices. 
Registered dogs get a microchip. All dogs above the age of three months have to be registered and microchipped. They must also be certified by the local government by July 1 each year. Unregistered dog owners may face fines. A microchip and registration usually cost around $20 to $70. You can even microchip your dog at the local council for free.
When registering a dog, the registration microchip, collar or strap must be worn by the dog.
Any veterinarian may insert a microchip. It's a painless procedure that permanently identifies the dog and its owner in the National Dog Database (NDD). Microchips assist in the recovery of lost or stolen pets and allow councils to track canines that have previously caused issues.
Pet insurance for your dog
Pet insurance offers financial protection and peace of mind in case of unexpected accidents or illnesses involving your dog. As a dog owner, you should have a better understanding of pet insurance, including the benefits and costs involved and whether it's actually worth the money.
Most pet insurance policies cover care for unforeseen injuries and accidents, as well as most diseases. The coverage typically includes costs for:
Surgery, medicine, diagnostic tests, and emergency treatment
Keep in mind that not all veterinarian bills are reimbursed. You need to read the policy.
Here are some estimated vet expenses you might face when owning a dog without insurance:
Consultation fee – from $75 to $125
Microchip and registration – $65
Vaccination – from $74 to $110
Desexing – from $300 to $520
A CT scan – $1,750
Surgery to remove ingested material – $1,950
Treating a small dog with a broken bone – $2,800
Complicated kidney condition treatment – $5,500
Pet insurance is generally a good investment if you don't want to pay thousands of dollars should something happen to your dog.
The cost of pet insurance is determined by the type of pet, age, breed, and gender, as well as the policy, co-pay, deductible, and reimbursement level selected. It is uncommon for insurance to cover the total cost of any sort of veterinary care. 
Most dog owners opt for the renowned pet insurance companies like:
We recommend Cove pet insurance as it's very straightforward and affordable. They also give you a month's worth of insurance coverage for free!
Some insurance providers demand a high annual deductible amount that must be paid before payment begins. Other insurers provide no-deductible insurance but at a higher price. Cove is in the middle.
How much you will pay for dog insurance varies based on the dog's breed, age of the dog and ultimately, how much coverage you want on your policy. As an average estimate, pet insurance will cost you anywhere between $13 to $70 per month (based on what you want to cover in your policy). Cove insurance costs between $12 to $43, depending on the coverage.
Cove insurances range from Accident Only, Major and Major + Minor with Major being the most popular choice. You can also see the comprehensive document on Cove pet insurance.
Most popular dogs in New Zealand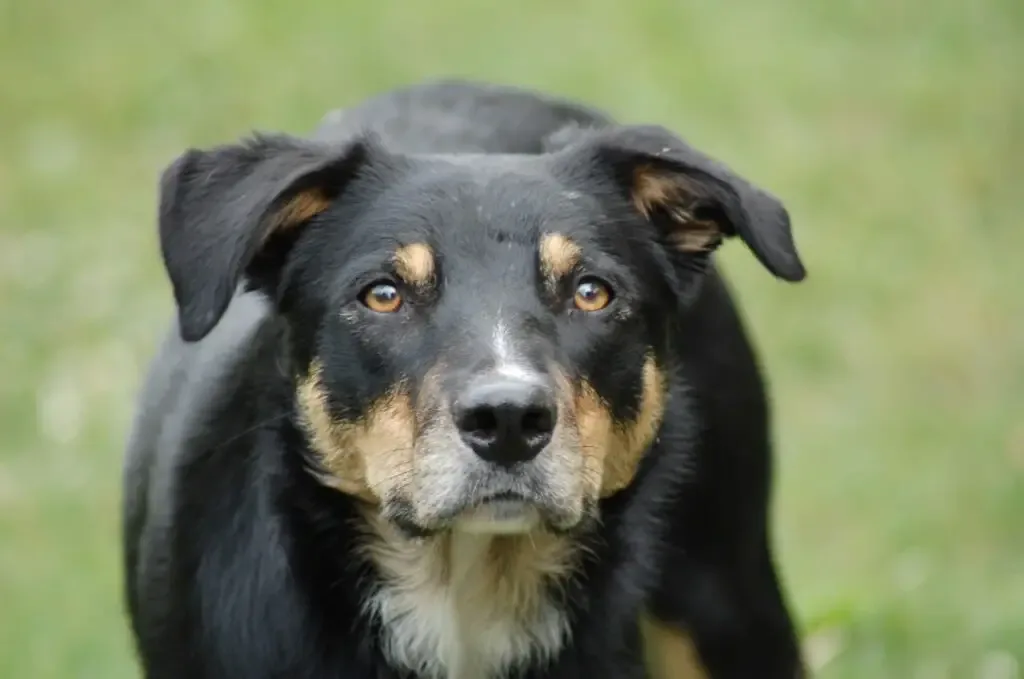 New Zealanders have diverse tastes when it comes to choosing their canine companions. To give you an idea of the most popular breeds, we have compiled a list of the beloved dog breeds  based on recent statistics:
1. Labrador Retriever
The two most popular dogs in New Zealand are Labrador and Golder Retriever. According to Statista, there were at least 41,000 registered retrievers and labradors in 2019.
2. Huntaway
Huntaway is the second most common breed, with 30,870 registered dogs in 2019. Originally, Huntaway is also known as a New Zealand Heading Dog. The breed comes from New Zealand and was initially and still today used for sheep herding. Huntaway is a cross between several different sheep dogs such as Border Collie, Rottweiler and Labrador.
Today, most farmers still employ Huntaways over Border Collies, as the former tend to be more hard-working. So, the Huntaway is the second top dog breed on the list since it was designed and bred in New Zealand and is prevalent among Kiwi households. They are easy to breed and affordable to buy.
3. Border Collie
Border Collies, which originated in Scotland as a sporting and shepherd dogs, swiftly became the number one dog of New Zealanders and were made worldwide renowned as a Kiwi fav by the "Footrot Flats" cartoon. In 2019, there were 22,110 registered Border Collies in the country.
4. Jack Russel Terrier
The Jack Russel Terrier ranks 4th on the list with over 16,000 registrations as of 2019. This little yet extremely intelligent dog was designed to hunt foxes. If you are not capable of keeping up with this bundle of activities, you might choose a different dog breed.
This post contains affiliate links. The affiliate link means we may earn an advertising/referral fee if you make a purchase through our link, without extra cost to you. It helps to keep this blog afloat. Thanks for your support.