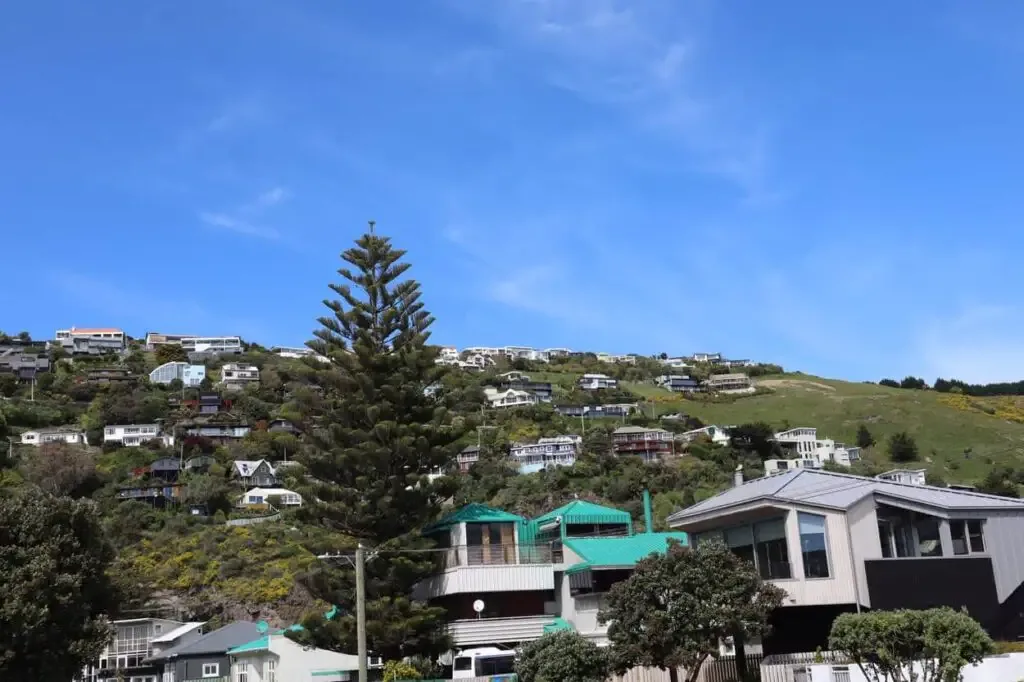 The whole country only has a population of a little over 5 million people, so New Zealanders are always going to be a minority. This is like the population of a medium-sized city spread out across a whole country, which has led to a surprisingly varied (and often confusing) real estate market. 
Whether you're looking for a cosmopolitan inner city lifestyle in Auckland or Wellington, a small town in the Bay of Plenty or a peaceful, rural lifestyle, NZ has options. The country has a median house price of NZ$907,415, but this really isn't indicative of the country as a whole, and there are still significant bargains to be found.
Now is a good time to buy, although it's not such a good time to sell. Like many places around the world, NZ's property market underwent some fundamental changes due to something everyone suffered through—the pandemic. 
Also read: House prices in New Zealand.
Is buying a property in New Zealand a good investment? 
The pandemic created an era of economic uncertainty, and it was as though NZ's real estate market became supercharged. This period featured low interest rates, meaning more affordable mortgage repayments—and the banks were quite relaxed about lending money. In terms of buying a home, demand far outpaced supply. 
Post-pandemic, the balance began to correct itself, creating a surplus of demand. This means that someone moving to New Zealand with financing in place (from the sale of an existing property) is in a good position to purchase a home—far more so than in recent years. Anyone wanting to purchase an investment property can expect a median rental yield of 3.3%. 
Certainly, there are a lot of unknowns in home ownership, and you could end up in a position where your investment drops in value, however—those looking for a long-term proposition should experience an ongoing stable period where the irregularities of NZ's real estate market self-corrects. Historically, this means that your rental yield should increase if you're an investor. Now, you just need to know where to start looking.
West Coast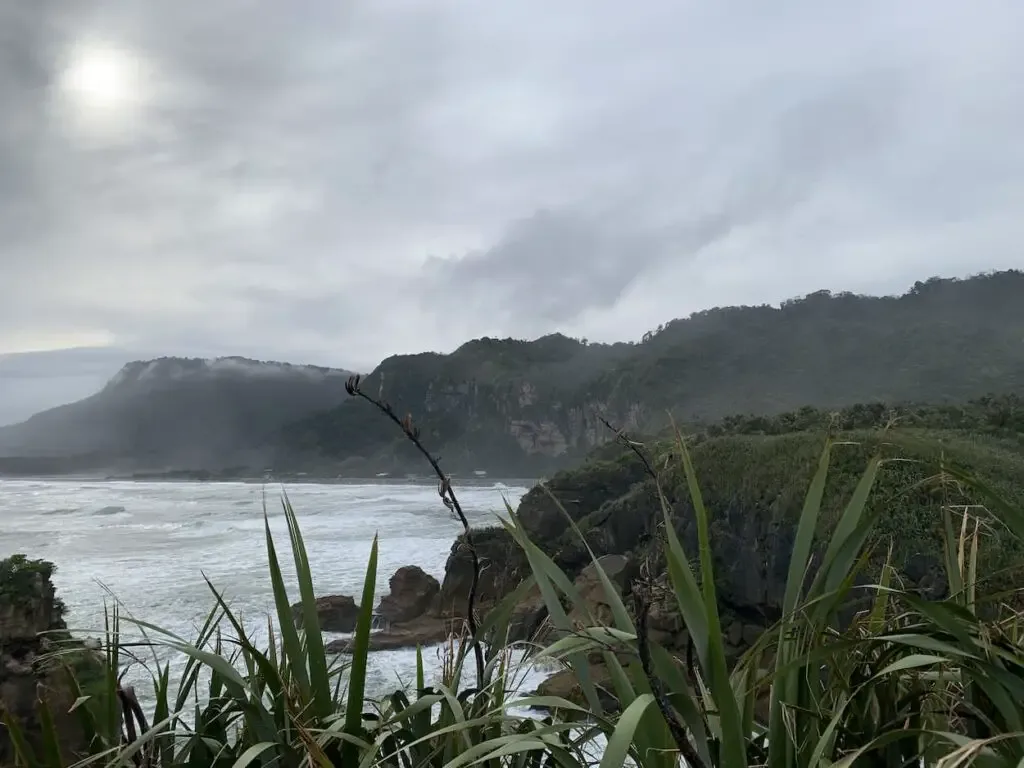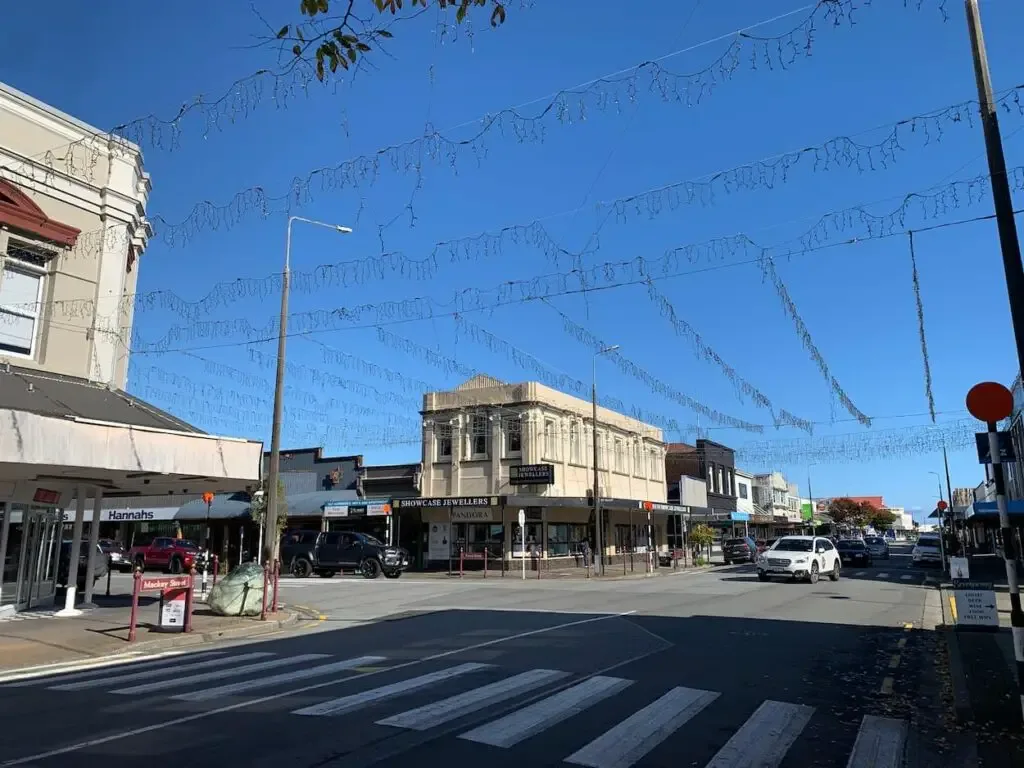 Let's start with one of the most isolated regions of one of the most isolated countries on the planet — New Zealand's West Coast region. It's a narrow stretch of land that runs along the west coast of the South Island and is wonderfully underpopulated.
The whole region has a population of barely over 32,000 people shared between several small towns, with Greymouth being the largest. If you really want to get away from it all, this is where you get away to.
The region features a median house price of NZ$332,389, which makes it one of the more affordable places to settle down in NZ. The average weekly rent is approximately NZ$370. For investment properties, the median rental yield is 5.52%. 
Some mining takes place in the surrounding districts, and there's a healthy tourism industry. Dairy farming is also a primary industry in this part of NZ (and many others). The West Coast region is an excellent choice for those who crave solitude and are able to work remotely. 
Thames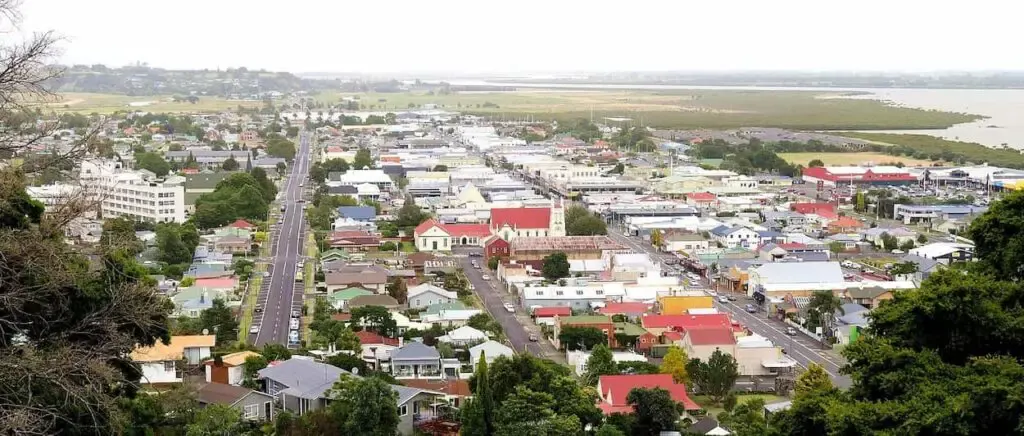 Thames in the southwestern end of the Coromandel Peninsula and its surrounding districts are close enough to Auckland to be convenient but far enough. Hence, it isn't just a satellite town for its larger neighbour.
It was a crucial centre for NZ's gold rush in the second half of the 19th century, and the town's population peaked at 15,000 people back in 1870. Nowadays, the city is home to only 7,800. 
This is really the utopian idea of a small town—a bustling, well-maintained central shopping street (Pollen Street), with the township quickly falling away in favour of charming homes. Again, the surrounding countryside hosts a lot of dairy farming.
Thames is within striking distance of Auckland, is a gateway to the beachside communities of Coromandel, and features a median house price of NZ$660,000. This median tends to fluctuate wildly and increases the closer the property is to the nearby Coromandel Peninsula. 
Prices are lower in the surrounding Waikato countryside, which offers rural living with an easy commute to central Thames. The median weekly rent in Thames is NZ$500. Investors can expect a median rental yield of 4.35%.
Tauranga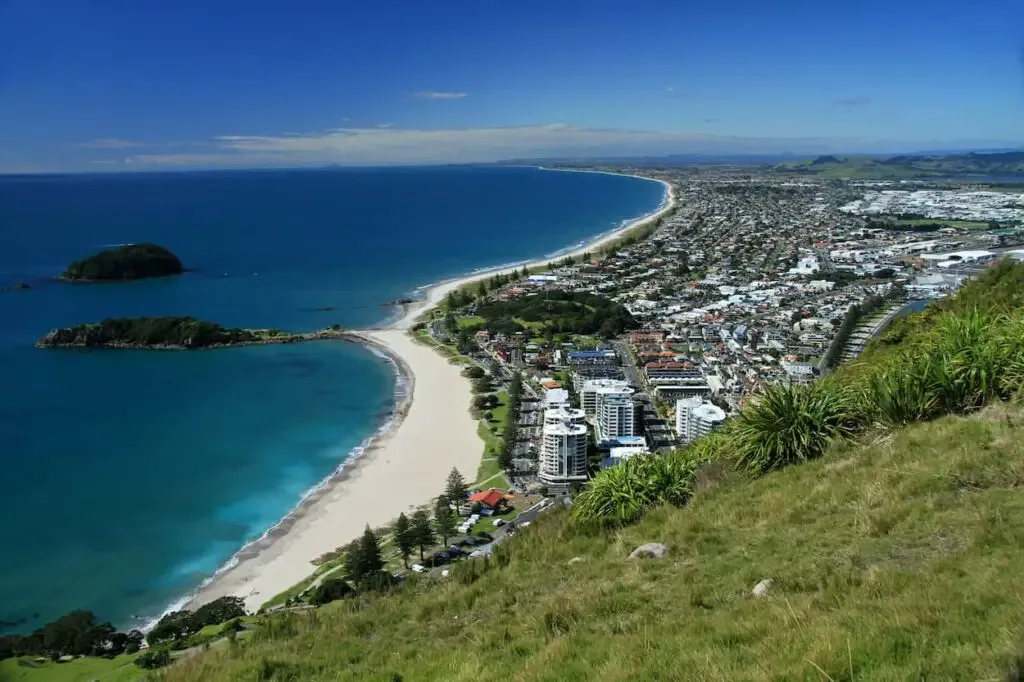 Tauranga, located on the North Island's sublime Bay of Plenty, has experienced rapid growth. Once, it was a town, but these days, it's undeniably a city — albeit a smaller one, with a population of just over 158,000 Taurangers. This harbourside city has many well-established suburbs that hug the coastline with lots of gently rolling hills. 
There's an increasing suburban sprawl on the fringe of the city, and this can make for a potentially annoying commute, even though newer subdivisions are where most property availability can be found. And yet, if you don't mind being a bit away from the thick of things, consider the semi-rural townships of Bethlehem and Te Puna, just beyond Tauranga's city limits. 
Tauranga is a gorgeous little city with its main street running parallel to the harbour and an imposing bridge that stretches across to Mount Maunganui, which contains what may be the most exquisite beach you've ever seen. "The Mount" (as it's known locally) has more of a beachside tourist town vibe (with the bars and cafes to match) and is a good choice for anyone who prefers an apartment to a house. 
The median price of a house in Tauranga is NZ$840,000, with an average weekly rental of NZ$650. Tauranga's median rental yield is 4.4%.
Rotorua
If you're planning to move to Rotorua, you need to visit first, so there's something you can check—which is the town's distinctive scent. This light sulphuric odour is due to the extensive geothermal activity in and around the town. The scent caused by these bubbling mud geysers isn't unpleasant, and most people stop noticing it quite quickly. 
Tourists flock to this town to experience the sights of this small-scale (and harmless) volcanic activity; the town's Pōhutu Geyser erupts multiple times each day, jetting mud some 30 metres into the air. The city has around 76,800 people spread out along the shores of Lake Rotorua. The place has been a spa town since the 1800s, and it shows. 
The city's continuing popularity with tourists means there's an abundance of short-term accommodation (mainly in the form of motels and motor inns). You may not want to settle in the tourist hotspots of Fenton Park or Whakarewarewa, as you'll be sharing the area with scores of overnight visitors. 
That being said, there are plenty of inner city suburbs in Rotorua, which, combined with its relative compactness, means that you'll almost certainly end up living centrally. There's a median house price of NZ$639,777, and Rotorua's average weekly rent is NZ$550. The median rental yield is 4.09%.
Also read: NZ house prices in 2023.
Taupo

It's said that the volcanic eruption that led to the current shape of Lake Taupo was so massive that it caused strange meteorological phenomena (curious colours in the sky) as far away as China and Italy. Don't worry—this was more than 1,800 years ago. The lake is essentially a gigantic volcanic crater, with a number of towns and villages dotted around its sprawling shoreline. 
Taupo itself is the largest settlement, but this is all relative: the town's population sits at just over 26,000. As you may have guessed (since it's the same for many NZ towns and cities), tourism is an integral part of Taupo's economy and identity. The sublimely beautiful lake hosts a seemingly endless variety of watersports, and hikers flock to the nearby Tongariro National Park. 
The whole town seems to experience a pleasant population bump in the summer months, but overtourism isn't exactly a problem in this relaxed part of NZ. Many of the town's newer dwellings can be found at Wharewaka (a lakeside subdivision), and there's a vibrant retirement community here too. Anyone wanting a more affordable home should check out the suburb of Turangi. 
The median house price is NZ$650,000; the average weekly rental is NZ$510. Taupo has a median rental yield of 4.33%.
Whakatāne
If Tauranga is too big for you, head east along the Bay of Plenty until you reach Whakatāne. Situated at the mouth of the Whakatāne river, the town's central district has true character—nestled between the river and sheer cliff faces. 
Those hills host one of the loveliest suburbs in this part of the country—an area known as Mokoroa (Mokoroa Bush Reserve). The steep, hilly climb to these streets makes the suburb feel isolated from the rest of the town. 
Population growth is fairly slow in Whakatāne, giving it an unhurried vibe. The town's population currently sits at 16,700 people. There are also several beautiful small towns in the nearby area, most notably Ōhope, which is a wonderfully underdeveloped beachside village a short drive beyond Mokoroa. The median house price is NZ$705,000, and the average weekly rental is NZ$530. The town has a median rental yield of 4.28%.
Christchurch
Christchurch is, so far, my favourite city in New Zealand; it's also my home. Christchurch is South Island's largest population centre and is the country's second-largest city. This glorious city features a population of just over 389,000 inhabitants. The city has faced hardships in the not-too-distant past, with the February 2011 earthquake rendering many homes in need of major renovations (or needing to be torn down). 
This reshaped the town's commercial and residential identity, and many small businesses in the central city reopened in moveable shipping containers until rebuilding could take place. Today, Christchurch has a bustling city center with new modern buildings and a still somewhat provincial atmosphere in its neighbourhoods.
More so than other NZ cities, Christchurch has a number of inner city residential areas, such as Avon Loop and Victoria, but similarly to downtown businesses, many of these residential buildings were either demolished or needed extensive repairs after the earthquake. Still, Christchurch makes sense for those seeking an urban lifestyle with all the benefits of city living without the annoyances of a larger city. 
Several appealing small towns border Christchurch's city limits, and they share the city's public transport network. These smaller towns (such as Rangiora) are more affordable than Christchurch proper, and the relatively compact nature of Christchurch (and its surrounding towns) means that commuting isn't really a bother. 
The average climate here is milder than many other towns included on this list—which is the case the further south you go down the South Island since you're heading in the direction of Antarctica. Snow isn't a foregone conclusion each winter, but it's still fairly common. Christchurch's median house price is NZ$660,000; the city's average weekly rent is NZ$508. Christchurch offers a median rental yield of 4.03%.
Invercargill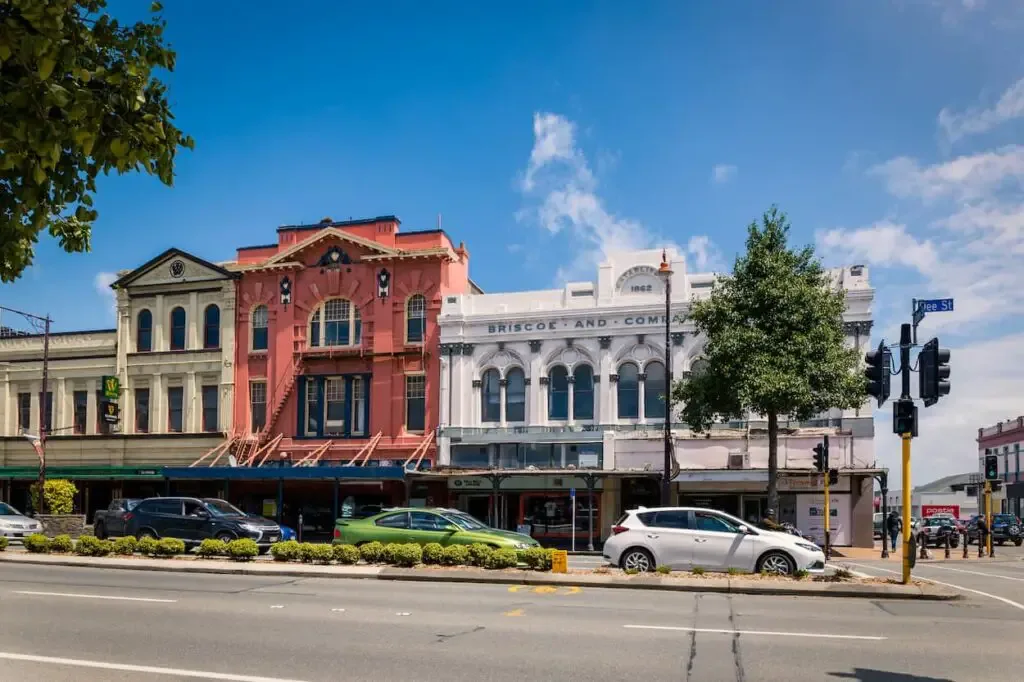 One of the southernmost cities in the world, Invercargill is at the base of the South Island. Its population sits at just under 50,000 — which, until quite recently, was declining. The Southern Institute of Technology (a tertiary education provider) decided to abolish tuition fees for Kiwi citizens and residents, which rejuvenated Invercargill as a university town and helped to slow population decline. 
The picturesque surrounding farmland is incredibly fertile, leading to an increase in dairy farming in recent years. Avenal offers many residential properties that are within walking distance of downtown, although many growing families may prefer somewhere more suburban, such as Glengarry, currently experiencing a period of urban renewal. 
There's a median house price of NZ$540,000, with an average weekly rent of NZ$410. Expect a median rental yield of 5.78%.
Cheapest places to buy a house in New Zealand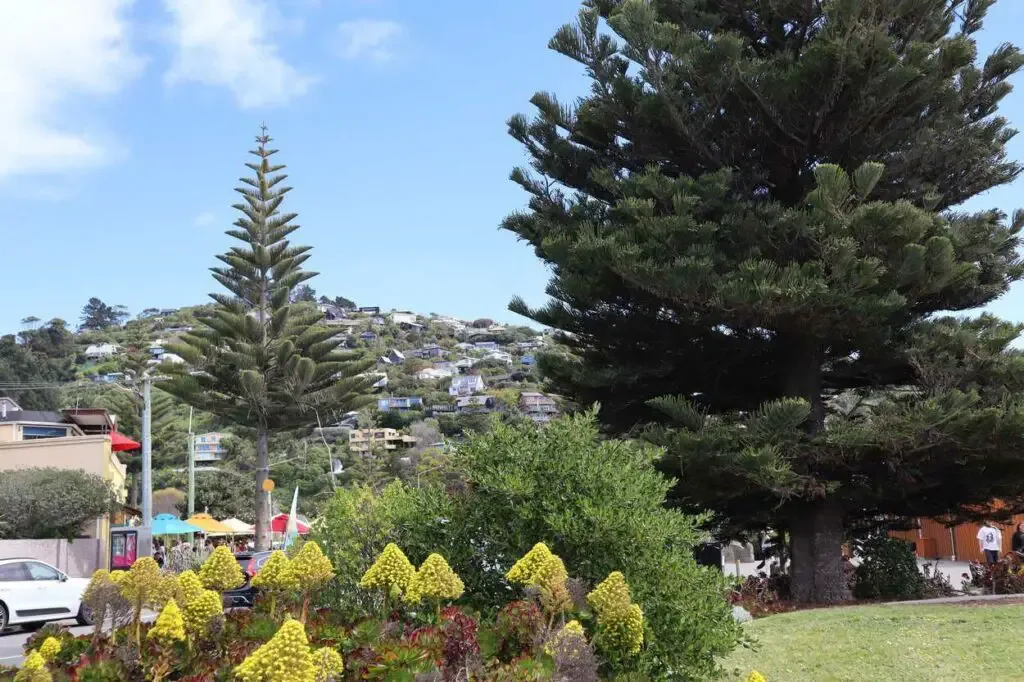 As you can see, there are a wide variety of choices in NZ real estate, and the nation's overall median house price isn't really that useful as anything other than a loose guide. However, maybe you're someone who, when shopping online, makes sure your results are displayed from the least expensive to the most expensive. 
So, if you want to live in NZ and the precise location doesn't matter (although the price does), here are the cheapest places to buy a house in the whole country.
1. Runanga
We talked about the South Island's West Coast region, and this is also where you can find some of the cheapest properties in all of NZ. Even during the pandemic and its upswing effect on the country's property prices, the median house price in the town of Runanga stayed low and now sits at NZ$265,000. However, you'll need to really love your neighbours—the town has a population of barely over 1,200 people.
2. Gore
Invercargill is still reasonably affordable, but anyone wanting a true bargain in the area should head northeast to the town of Gore (which shares the southland region with Invercargill and nearby Dunedin). 
Interestingly, this is the home of NZ's (small) country music scene, but houses are far more affordable than Nashville. Gore is an artistic and cultural centre, which might not be expected due to its population of just over 8,200 people. The median house price is NZ$370,000.
3. Central Auckland
This might seem like a strange inclusion on a list of cheap real estate—right downtown in NZ's largest city Auckland (a place not well-known for real estate bargains). But because the vast majority of housing in the central city is in apartments, the median price comes down to NZ$520,200 (which is only 52% of Auckland's overall median). 
If you have a small family, want to live as centrally as possible and don't much care about a backyard, downtown Auckland could be a surprising place to find an inexpensive home.
Which suburb to choose? Good and bad neighbourhoods of Auckland.
4. South Dunedin
Dunedin is another NZ city with strangely dissimilar property prices from one suburb to the next. The southern reaches of the town (simply known as South Dunedin) allow you to live within an easy commute of the central city without paying too much for the privilege. The median house price in South Dunedin is NZ$388,050.