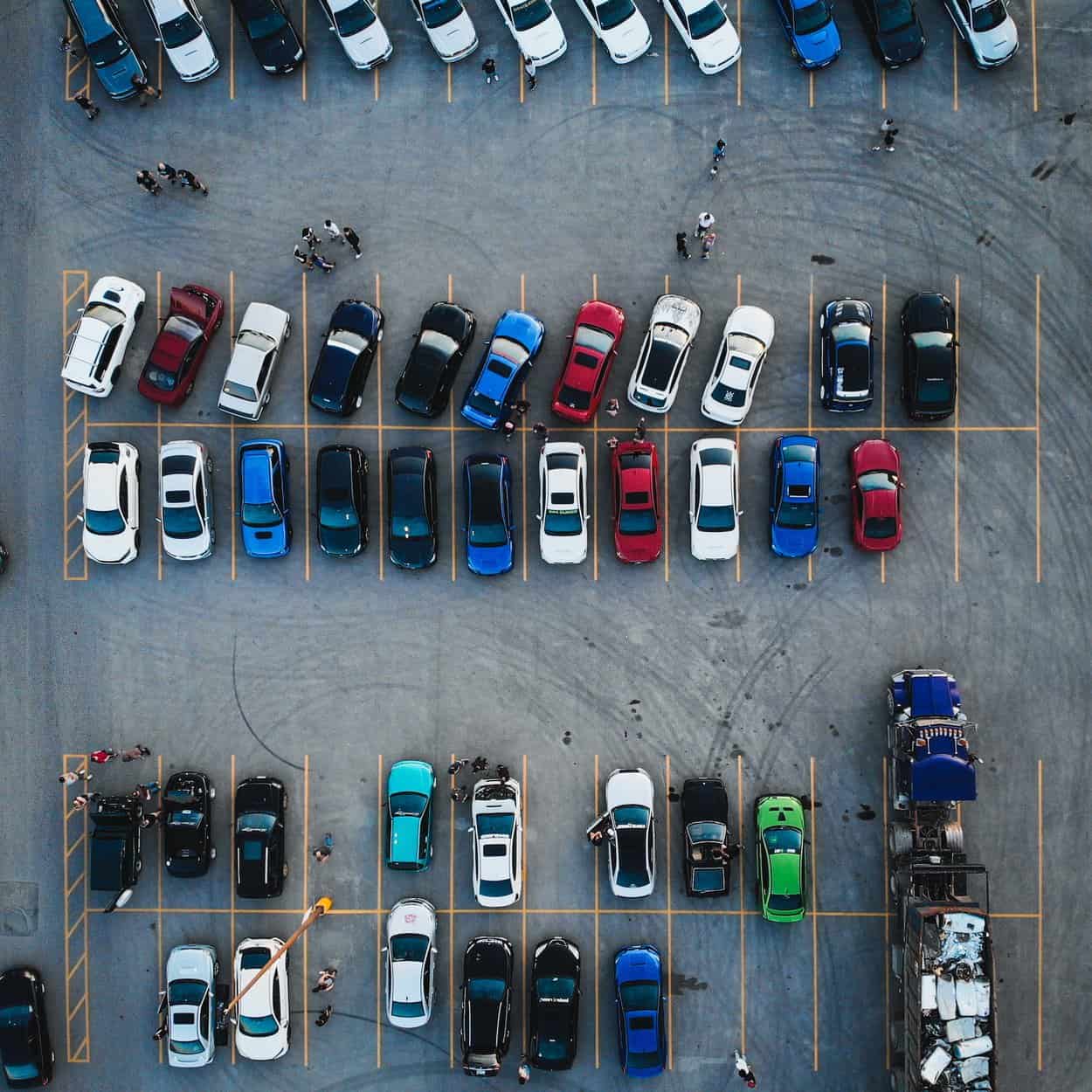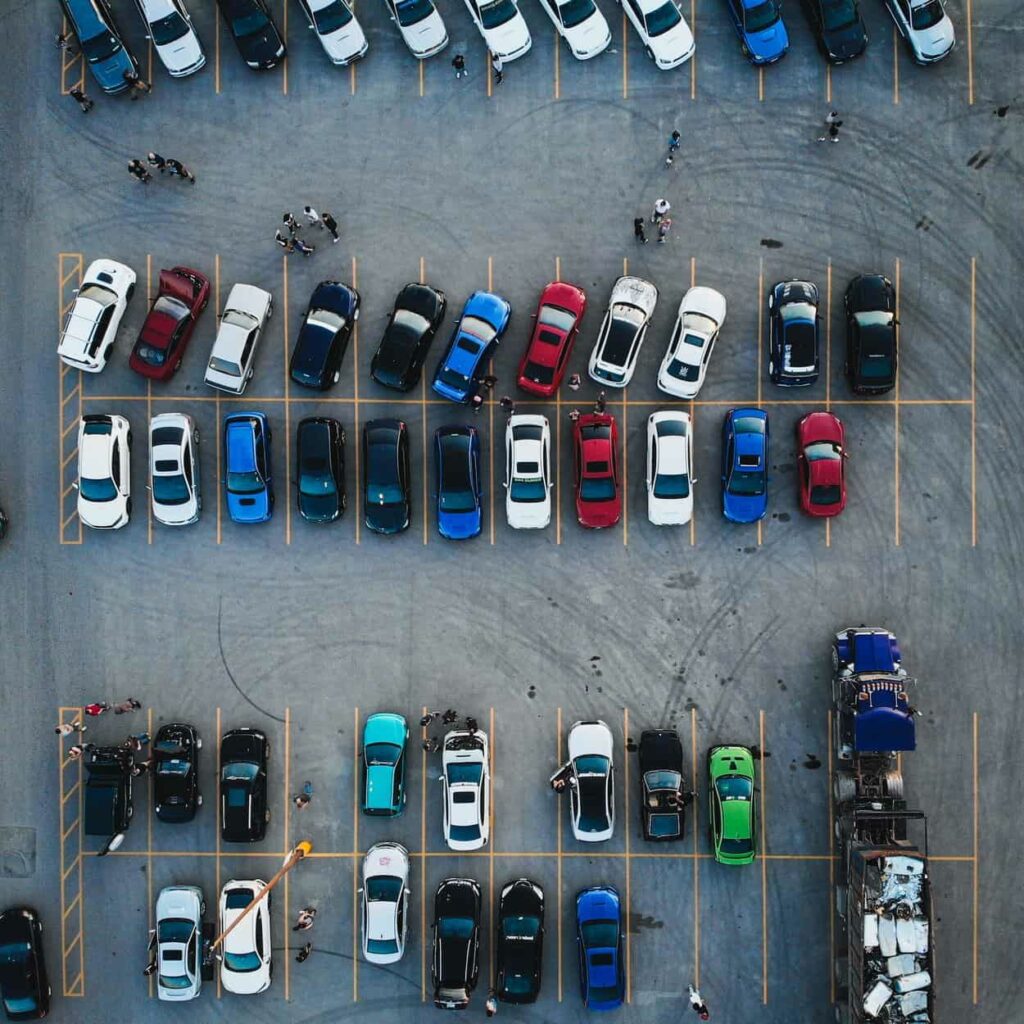 Isolation is one of New Zealand's many charms. You're far away from the troubles of the rest of the world; there are no land borders, and no ferries or bridges to its nearest neighbours. Anyone wanting to travel internationally needs to fly—and this is probably going to be from Auckland International Airport. 
The best and cheapest parking for international flights at Auckland Airport is Car Park D, where you pay $48 for 24 hours respectively. For domestic flights, Car Park K is the best, where you pay $45. If you are leaving your car for the long-term, choose Economy Car Park, where the rate for 3 weeks will be $384.
NZ's other large cities have their own airports, but there aren't all that many international long-haul flights from Wellington or Christchurch, and (currently) none from Dunedin. There are loads of parking options at Auckland Airport, no matter how long you're planning to be away. There are also quite a few shuttle providers to get you to and from the terminal.
But how easy is it to find parking at Auckland Airport, and how much is it going to cost? It shouldn't take you hours to find a space, and neither should parking cost you about as much as your flight—as long as you plan ahead.
Free parking at Auckland airport
The holy grail of airport parking is the parking space that won't cost you a cent. However, the actual holy grail can be easier to find. There's no practical free parking at Auckland Airport, and the only 100% free-of-charge options are spaces intended for waiting and are actually called The Wait Zone. They allow a maximum of 30 minutes waiting time, and are intended for those picking someone up from the arrivals terminal.
You could, in theory, find a parking spot in the suburban streets close to the airport—but could doesn't mean should. Parking in the suburbs of Māngere or Manukau is not recommended, nor is finding a spot at a local shopping centre (Māngere Town Centre or Auckland Airport Shopping Centre). Even when on-street pay by plate is available, you may not wish to leave your vehicle parked in public for an extended period of time.
Parking restrictions apply, and any free parking is for a maximum of two hours, meaning your vehicle remaining undisturbed for the duration of your travel is pretty unlikely. Who wants to return home from a trip to find their car has been towed (or stolen)?
Best short-term parking at Auckland airport
In an ideal world, an airport's own website will always guide you towards the best-value parking options when you input your needs. However, this only covers the airport's own parking spots. At the airport, you'll find better short-term parking prices when you book ahead. 
This short-term parking is also useful when you need to spend longer at the airport than the 30-minute free Wait Zone option allows. Book ahead if possible—the more in advance, the lower the cost. For example, 2 hours of parking booked 48 hours in advance will cost NZ$6.95.
If you book on the day (with less than 24 hours notice), the same parking space will cost NZ$9.95 for 2 hours. Drive-up tariffs (with no pre-booking) are charged at the highest rate of NZ$19.00 for 2 hours.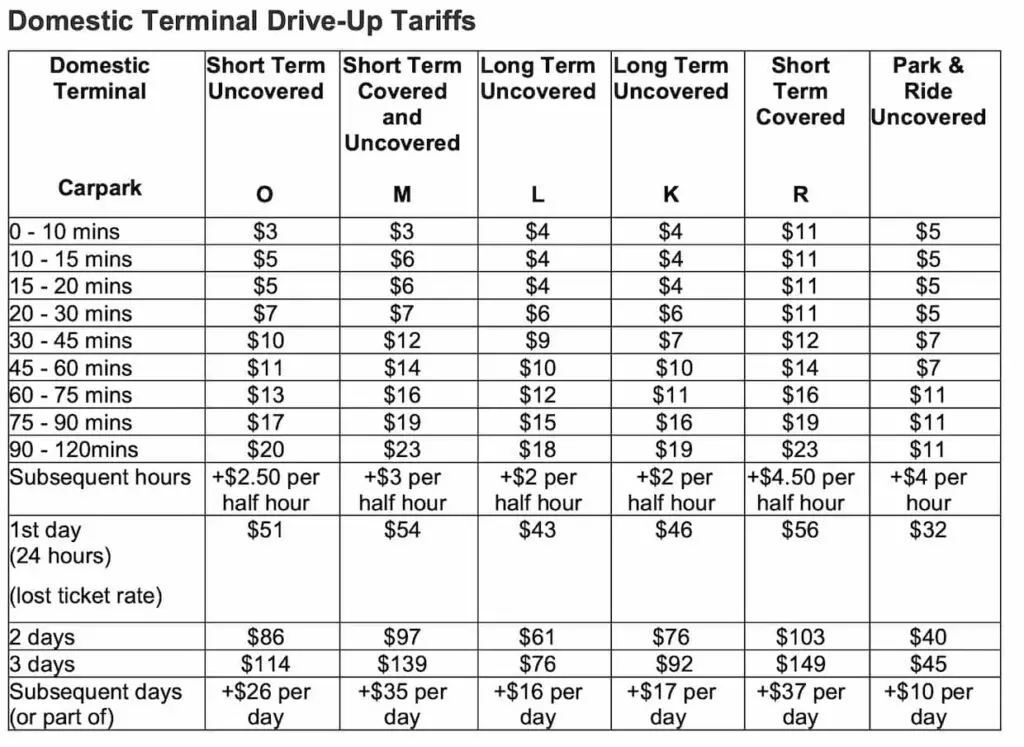 There's a price to pay for convenience, and the drive-up tariff for domestic terminal parking is NZ$51 (car park O) per day for an uncovered facility, or NZ$56 per day for covered parking (car park R).
Parking (short-term or long-term) is bookable up to 6 months in advance. Both covered and uncovered parking is available. Your best bet for long-term parking is to book a spot in carpark E, which is just a short walk (7-10 minutes) to the international terminal. This is bookable when selecting the economy parking option. There's also a covered option (for an additional fee). 
Onsite short-term airport parking ranks quite averagely amongst users, with a Google review average of 3.4 (out of 5). There have been some complaints about the difficulty of finding a free space inside the car park, even when spaces exist. Please allow enough time to avoid this particular problem. 
The best offsite short-term parking is the Auckland Airport Park n' Ride facility, located at 42 Verissimo Drive, Māngere. Parking is allocated (you receive your own numbered parking spot), and there's a 24-hour shuttle bus to the international terminal, which takes around 15 minutes. The price, ease of use, and security of Park n' Ride means its Google review is a decent 4.3.
Below are the prices for 48 hours of parking in E, D and Park n' Ride car parks. The cheapest is by far Park n' Ride, but it requires you to take a bus and will generally take 10 to 15 minutes to the terminal. The difference between taking a bus or parking and walking is as much as $34.

Best long-term parking at Auckland airport
Park n' Ride is also an excellent choice for long-term parking. If you choose to park directly at the airport, you should choose the standard parking option (when booking ahead). Standard offers covered parking, which the economy parking option generally excludes. 
Uncovered long-term parking can be found at car park E, which charges a drive-up rate of NZ$45 per day, or NZ$89 for 3 days and NZ$384 for 3 weeks. Additional days are charged at NZ$25 per day (or part thereof). Covered parking is accommodated at car park D, which charges NZ$48 per day, or NZ$104 for 3 days, with additional days (or part thereof) charged at NZ$26. Cheaper rates are available when booking in advance.
| | Day rate | 3 days rate | 3 weeks |
| --- | --- | --- | --- |
| car park E | $45 | $89 | $384 |
| car park D | $48 | $104 | None |
Aeroparks is a facility well-suited for long-term parking. It provides a high level of security for your vehicle, and the facility is staffed 24 hours per day. The downside is that this facility is a little further from the airport. A shuttle bus service is included, and this takes about 30 minutes to reach the terminal.
Cheapest parking at Auckland Airport
The cheapest airport parking isn't at the airport, which is the case with any large airport. Fly Park (52 Ascot Road, Māngere), which is a secure offsite facility. Fly Park charges NZ$28 per day for uncovered parking, or NZ$40 per day for covered, indoor parking. But you get 2 days for NZ$45 and 3 days for NZ$50. Uncovered parking is excellent value, especially with long-term use. After 11 days, uncovered parking is only NZ$6 per day. 
They appear to have saved money in website design, and if you can make it through their confusing layout and numerous spelling mistakes, you'll see some appealing prices.
The absolute cheapest parking option for Auckland Airport is APark (57 Pavilion Drive, Māngere). Uncovered parking costs only NZ$32 for 1 to 2 days, with prices determined by the length of your stay. This is a good, inexpensive option for long-term parking too. 
Auckland airport valet parking
As you've no doubt worked out, the cheapest options involve a shuttle bus ride from the parking facility to the airport. This is not exactly pleasant during Auckland's infamous rush hour (or to be more accurate, rush hours). Maybe you're willing to spend a little more for a lot more convenience.
Valet parking should be booked in advance to ensure availability. This is by far the simplest option, with a designated valet drop-off section directly at both the domestic and international terminals. A standard price for 24 hours in valet parking like Car Park D is $48.
With valet parking, you simply pull over and hand your keys to the parking concierge. After your luggage has been unloaded, your vehicle will be driven away and securely parked. It will be waiting for you at the arrivals terminal upon your return. 
Domestic Valet Parking Drive-Up Tariffs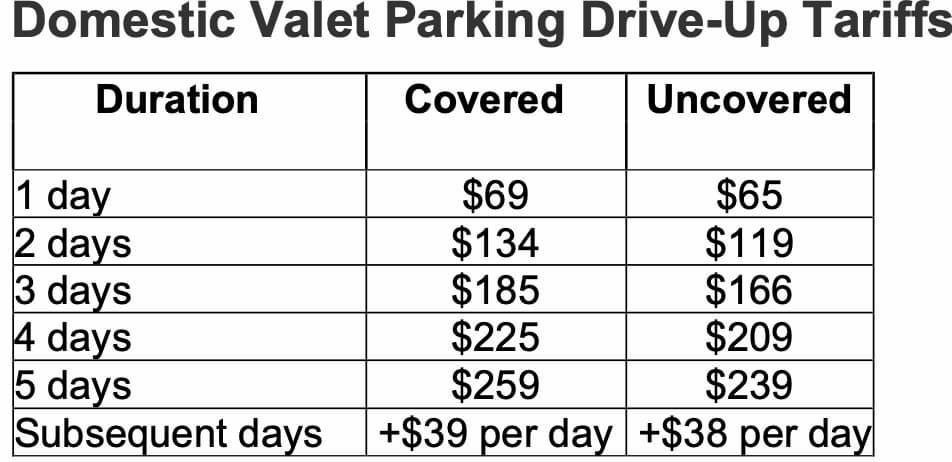 There's a price to pay for convenience, and the drive-up tariff for domestic valet parking is NZ$69 per day for an uncovered facility, or NZ$65 per day for covered parking. This daily rate decreases the longer you plan to use the service, and you can generally find a rate cheaper than the drive-up tariff if you book well ahead.