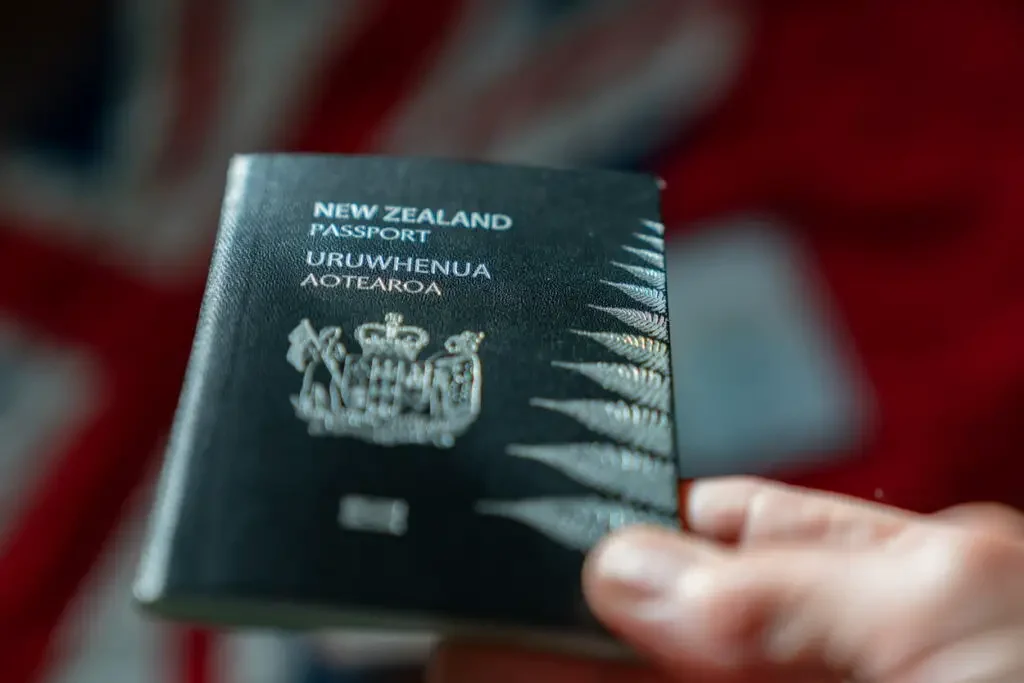 If someone is a brain surgeon, they obviously have specific skills. If someone works at Kentucky Fried Chicken, they also have certain (different) skills. New Zealand, much like most other countries on the planet, offers a skilled migrant visa—which is an employment-based visa issued to migrants whose skills have been identified as something the country needs. Not any skill will do.
From 9 October 2023, applicants no longer need to reach 100 points for a New Zealand Skilled Migrant Resident Visa. Now it's only 6. Points are given for work history in NZ, tertiary education, income and occupational registration. Moreover, the number of visas issued has been upgraded, and an interim visa is also available.
The NZ government recently made some changes to this visa subcategory, adding a new points-based system (different statuses and work histories provide certain points). More details have been added to the skills and jobs that qualify for this visa.
What does all this mean? It actually means that applying for this type of visa is a heck of a lot easier than it used to be (even if it all seems annoyingly confusing). How can you find out if you're eligible to be a skilled migrant in New Zealand? And how can you get your hands on one of these coveted visas?
New rules for New Zealand Skilled Migrant Resident Visa 2023
Navigating any type of visa application can be a challenge. It's much easier as a tourist where they stamp or scan your passport, and that's that. Obviously, it's more involved if you want to move to a new country as a skilled migrant. So, what has changed with New Zealand's Skilled Migrant Resident Visa?
As mentioned, a new points system has been introduced. It's pretty simple, and you only need six points.
These points can be claimed from your tertiary education (recognised university degree at a Bachelor's level or higher); your occupational registration in NZ (when you register as a nurse, carer, childcare worker, or any occupation that requires professional registration); and your income (actual) or anticipated (how much you'll be paid in a job you have yet to start) and skilled work experience in the NZ.
This income must be at least 1.5 times New Zealand's median wage. This median is NZ$31.61 per hour for applications made after 1 February 2024, and NZ$29.66 for applications made before this date. A higher salary (or salary offer) can provide additional points to let you reach your required six points.
Now it gets slightly complicated: you can only claim points from one of these three options—your level of education; or your occupational registration; or your income. 
However, claiming points for only one option could be all you need. For example, if you're a foreigner who studied in NZ before applying for this visa and received a Doctorate degree from a NZ university, your qualification is worth six points.
Additional points can be claimed. For example, you may have a Bachelor's degree (worth three points), but you might have worked in NZ under a different (short-term) visa—and can claim one point for each year worked (to a maximum of three points). 
Don't get overwhelmed because we'll show you how to calculate your points and general eligibility a little later.
It should be pointed out that there is no limit on the number of Skilled Migrant Resident Visas that will be issued each year since they're offered on a case-by-case basis. It's not like similar visa schemes in other countries which cap the number of visas that will be issued. There's no visa lottery or anything similar. 
Main Takeaways 
These changes to the skilled migrant visa really are for the best, as the previous system (in use until 9 October 2023) was flawed. The approved list of skills and qualifications was too broad, meaning that once migrants arrived in NZ, they often had trouble finding work and becoming a part of their new community. This last point became a problem because many approved skilled migrants were unable to speak enough English.
An acceptable level of English (written and spoken) became one of the conditions of the skilled migrant resident visa, and still is. Approved applicants must also pass a character test, so you must obtain a police certificate from your home country. This certificate lists criminal proceedings against you (if any) and must have been issued within the last six months. 
Previous requirements for Skilled Migrant Resident Visa
There was a previous points system too, but this required 100 points (instead of six). Points were awarded for age as well. For example, being 20 to 30 years old gave you 30 points, with points decreasing with age to the lowest level (five points for being 50 to 55 years). 55 remains the cut-off age for a permanent skilled migrant visa, but an applicant's age is no longer ranked in this way.
You would also receive points for your employment history (in certain approved countries), as well as if you were married to someone already living in NZ who was not necessarily a citizen but someone who had been living legally in the country for at least three years. Ideally, all these possibilities would add up to 100 points. This is no longer the case, with the six point system making things easier.
Your character (specifically any criminal history)
your health (requiring a chest x-ray and medical checkup)
your English language abilities
your age (must be under 55) are the elements of the old system that have been kept. Points are not awarded for these requirements.
Are you eligible for a New Zealand Skilled Migrant Resident Visa?
By this point, you're probably wondering if you're skilled enough to apply for a New Zealand Skilled Migrant Resident Visa. The answer is… perhaps. Don't worry, there's more to it than that basic answer.
If you have qualifications and previous experience as a personal care assistant, a bicycle mechanic, a driller (operation of industrial drilling equipment), a nursing support worker, an aged or disabled care worker, or an import-export clerk—you have an excellent chance. 
A shortage of these particular professions have been identified in New Zealand, and a job offer for one of these professions can simplify the application process.
Of course, these are not the only professions registered as skilled in New Zealand. If so, it would be a pretty short list. The complete list is comprehensive, detailing skill sets that have been identified as lacking in NZ. This list uses the Australian and New Zealand Standard Classification of Occupations (ANZSCO). You can check to see if your own profession is on the current list. 
Please remember (because it's essential) that you must have qualifications and previous experience for the ANZSCO job in question, as well as a job offer. Additionally, you must meet the previously-mentioned character, health, English language, and age requirements.
How to apply for a New Zealand Skilled Migrant Resident Visa in 2023 
The first step should be to confirm your eligibility by checking the number of points you qualify for. Immigration New Zealand has an online tool that lets you check this. 
Next, you must confirm that you meet the required minimum criteria (character requirements, health, English language, and being under the age of 55 at the time of application).
If you meet these minimum criteria and have the required six points, you will be invited to submit an (online) application of interest in the visa. If this application is approved, Immigration New Zealand will email you a formal invitation to apply (ITA). An ITA will be sent to approved applicants shortly after receiving and assessing an application of interest. 
There is no cost for submitting an online application of interest. If you receive an ITA and proceed with the application, you'll be required to pay a visa processing fee of (currently) NZ$4,020. This is the processing fee and must be paid, no matter the result of your visa application. No, you don't get a refund if Immigration New Zealand declines your application.
After receiving an ITA, you have 4 months to continue your application for a New Zealand Skilled Migrant Category. The subsequent processing times vary depending on the country you're applying from. Applicants already in New Zealand must hold a valid visa, which may be a short-term or interim visa.
You will generally be asked to provide supporting documentation for your application, and this can include a certified copy of your qualifications, proof of income from your job (or expected salary with a job offer), your New Zealand occupation registration, and/or proof of your skilled work experience in New Zealand. You may be asked to attend an in-person interview.