If you're thinking about buying a boat in New Zealand, price plays a crucial role. A boat might be one of the significant investments you make, budget it accordingly. With over 1 million boats and ocean on every corner, New Zealand offers you a choice as no one else!
The cost to buy a new boat in New Zealand is between $20,000 for small fishing boats and over $1,500,000 for luxurious yachts. Used boat cost ranges between $10,000 and $100,000. You can estimate your fuel expenses, too. Also, remember there will be an annual fee for keeping your boat docked in a marina.
When it comes to purchasing a boat in New Zealand, the price range can be as vast as the ocean itself. Many factors come into play, such as the type of boat, its size, brand, and whether it's new or used. Here is a trusted guide shedding light on the pricing, examples, and average price ranges to give you a comprehensive understanding.
Boat prices in New Zealand: new and used
If you are looking to buy a boat in New Zealand, you are spoiled by choice. It offers everything from sleek yachts to rugged fishing boats and in-between. You can expect to pay from $30,000 for a small (10 meter), used motor boat and up to $30,000,000 for a nice yacht. Everything is possible.
The cheapest option would be a Stacer brand, which you can buy for as low as $10,000 in used condition.
An average used boat will cost you from $20,000 and go up to $100,000 or more depending on the model, year of manufacturing and condition.
Here's a table showcasing the approximate prices for different boat types:
| Boat Type | New Boat Price Range | Used Boat Price Range |
| --- | --- | --- |
| Inflatable boats | $1,000 – $10,000 | $300 – $5,000 |
| Fishing boats | $30,000 – $100,000 | $10,000 – $60,000 |
| Sailboats   | $50,000 – $200,000+  | $15,000 – $100,000+  |
| Simple used yachts  | | $25,000 – $100,000 |
| Custom yachts and catamarans | from $500,000 | from $300,000 |
| Luxury yachts   | from $1,500,000 | from $1,000,000 |
Each boat is unique, so it's hard to give an average.
Inflatable boats
A new inflatable boat will cost you between $1,000 and $10,000. Inflatable boats are the cheapest on-water transport for multiple people. It's a budget-friendly and easy-to-transport option generally recommended for beginners or fishermen. They are also super easy to store compared to other boats.
You can use an inflatable boat in most types of water. The length of such boats is usually no more than 3.3 meters. Some of them have a motor, while cheaper models don't. So, be prepared to paddle if you want to save money. That said, you can always install a motor for an additional price.
2. Fishing boats: 
With an abundance of lakes and rivers in New Zealand, fishing boats are very popular, especially among the fishermen (oh really?). The price for new fishing boats can vary from $30,000 to $100,000, but you can get a decent second-hand vehicle from $30,000; it's going to be a very simple boat, though.
3. Sailboats: 
Sailboats use the power of wind for movement. Here, you need to have enough skills and experience to navigate the boat. If you are seeking the thrill, a sailboat is a great option. New vehicle prices range from $50,000 and easily go over $200,000. The year of the manufacturing plays an essential role in the prices of sailboats. You can find many cheap but old models.
4. Custom yachts and catamarans: 
For those looking to sail in style and comfort, yachts or catamarans are the best option. Also, if you and your family are considering spending a lot of time onboard or even living there, a yacht will suit you much more. Yet, the comfort comes with the price; expect to pay $500,000 and upwards.
5. Luxury yachts: 
Not many of us can afford to own a luxury yacht, and probably, the ones who do won't read this article. But here is the information nonetheless. Luxury yachts are expensive pleasure because not only do you need to invest in the boat but also (in most cases) to hire a crew. Besides, maintenance and storage cost a pretty penny. The starting price of the luxury yacht is around $1,000,000 and goes up from there. The end price is limitless.
Best places to shop for a boat
Now that you know the prices, where should you look for a boat? There are a few main websites where you can find new or used ones, including:
There are plenty of boats in New Zealand to choose from. It's also a great place if you want to buy a boat and take it overseas!
Check out the bays of Auckland. They are great for exploration on a boat.
How many New Zealanders own a boat?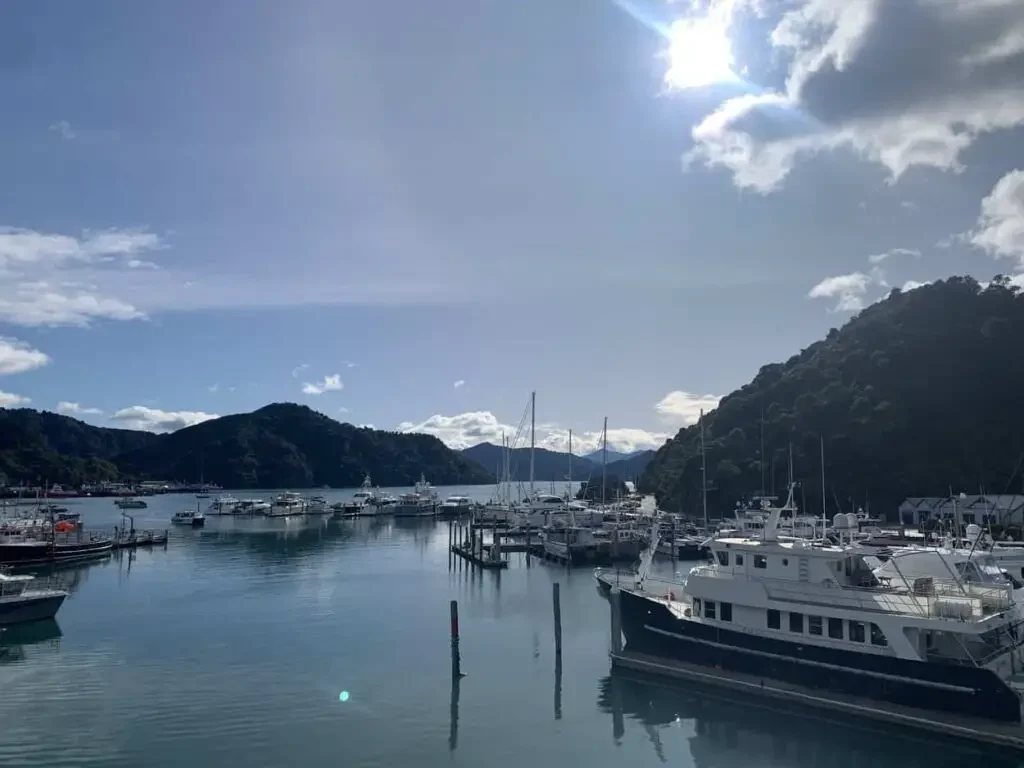 Over 40% of the population of New Zealand go boating regularly. We love our water! Every year, 44,810 new boats join the fleet. Overall, there are more than 1,540,000 boats in New Zealand. To compare, there are 4.5 million cars and only 160,742 registered motorcycles.
Moreover, the most popular "boating" experience is paddling, the second – powerboating. The latter is usually done on inflatable boats and is considered quite a risky activity.
Cost of owning a boat in New Zealand
While buying a boat is a big investment, your costs don't stop there. You certainly need to budget the costs of owning a boat in New Zealand.
1. Maintenance and repairs
Generally, you should budget 10% of the purchase price for annual maintenance costs if you bought a used boat. A new boat needs 2% of the purchase price for yearly maintenance. Hence, the more expensive the boat, the higher the maintenance costs. For a boat costing $200,000, you pay $20,000 per year. That's a hefty bill!
Typical maintenance tasks include inspecting oil, fuel, electrical systems, and the propeller at least once a year. If something needs repair, you should get it done, as boats can have a significant impact on the quality of our water.
2. Insurance
Similar to cars, boats need insurance. Depending on the size of the boat, it can be insured as a boat or as a yacht. The larger the vehicle. A popular insurance company Tower, offers special boat insurance. According to Mariner Insurance, insurance for a trailer boat worth $50,000 costs around $520 annually. You can count with an insurance cost, which is approximately equal to 1% of the boat price.
3. Mooring and storage
You also need to keep your boat somewhere. Most people use the marina's amenities for fixed weekly or monthly rates. Also, if your boat is quite large, you will probably store it in the marina, not your garage.
The fees vary, with some places in Wellington offering rates starting from $220 per month for a 0.8 m rent of the berth. The final price will depend on the size of the boat. Renting a space in Auckland is more expensive. At Fairway Bay Marina, rates start at $590 per month for 10 m.
Luckily, there are plenty of marinas to choose from in NZ! In this database, you can find all marinas that are functioning today.
4. Fuel
Before you invest in the boat, it's helpful to estimate how much fuel it will consume. What type of fuel do you need? That will depend on the boat. Many boats use:
Today, E10 costs $3,04, and diesel sells for $2,28 per liter. Fuel efficiency, boat size, age, and the frequency of usage all influence the overall fuel consumption. For example, an average motorboat uses at least 10 to 20 liters of fuel per hour, while a yacht consumes 2 liter per hour.